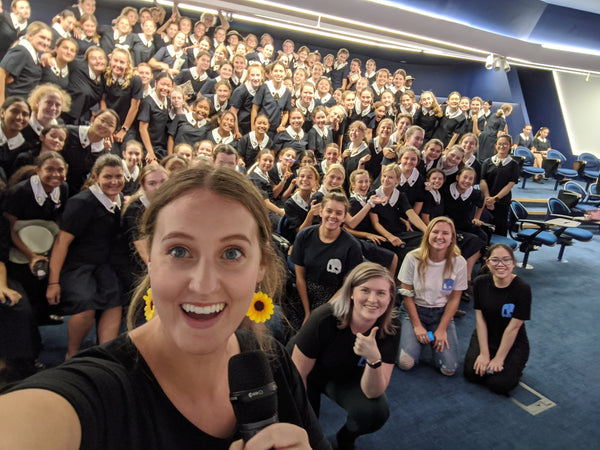 MOOD funds first school programs in regional NSW
Trigger warning: this article contains themes involving suicide and mental health. If you need help call Lifeline on 13 11 14 or Kids Helpline 1800 55 1800. More helplines are listed here
We know you shop MOOD not just because it tastes so darn good but because it does good too. That's why we are delighted to be able to share with you the impact you have already helped to create.
Thanks to you, 228 students in Warnervale, regional NSW, have attended a mental health program run by one of our awesome charity partners batyr. 
With the devastating fact that suicide is the leading cause of death for young Australians, our mission at MOOD is to help prevent youth suicide through funding educational programs with 100% of our profits. More simply put; to save lives, one cup at a time.
With Lifeline reporting its highest number of calls in its 58 year history this month, there has never been a more important time for us to focus on mental health support and education. 
Our mission is to help prevent youth suicide and we are already making progress towards our ambitious goal, thanks to YOU and the work of our incredible partners. 
Funding programs that create a dialogue and reduce the stigma around mental health are already making a difference to the experience of many young people around Australia, energising us to keep up the momentum.
In May and June 2021 (just before lockdown), 228 14-18 year olds at a school in Warnervale in regional NSW took part in a batyr@school program. Created by youth mental health organisation, batyr, the programs are carefully designed to provide young people with tools to address mental ill-health. 
batyr's unique peer-to-peer model made an impression on the participants with:
87% saying it was

important to hear from young people with lived experience

89% feeling more equipped to

look out for their mates 
According to the team at batyr, the positive feedback from these programs has been overwhelming, with one participant saying: 
"it's empowering hearing other people's stories – it's like yes, they can do this so can I." 
batyr has a vision that all young people are engaged in positive conversations about mental health and empowered to reach out for support when needed. With youth suicide being the number one cause of death for young Australians, the work they do to smash the stigma around mental ill-health and supporting young people's wellbeing is essential, now more than ever. Read Maddie's story to learn more about the impact they have on young lives.
Nic Brown, CEO at batyr, said: "It's so important to reach more young people across Australia with stories of hope and resilience, empowering them to reach out for support when they need it, as well as providing the tools they need to better look after themselves and each other.
"With MOOD's ongoing support, we can make even more impact and continue to equip young people with the skills to take charge of their mental health, to look out for their mates, and change the conversation around mental health." 
The seemingly small act of choosing MOOD tea has a powerful impact in more ways than one. With a range of brews to suit your MOOD, whether to provide an energising boost during the workday with Get On Up or a soothing wind down before bed with Sweet Lullaby, taking a moment of calm for yourself can have a huge impact on the way you feel as you move through your day. Not to mention the knock on effect of making a positive difference for someone else that needs a lift, allowing you to #SipSelflessly.
Looking ahead, we are more motivated than ever to fund more of these programs and impact as many young lives as possible, with your support.
Learn more about batyr and our other awesome charity partners, BackTrack and The Sebastian Foundation.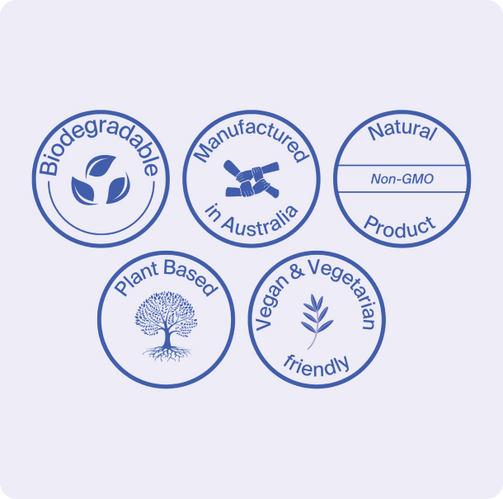 We source the highest quality natural plant ingredients, suitable for vegans. Our tea bags are also biodegradable and home compostable, they're made from sugar cane. Don't forget to recycle your tea box!
When you shop Mood, all profits go towards funding mental health projects and saving young lives.
Learn about our mission
Sign up to keep up to date with all things MOOD.