Stock your kitchen with tea that gives 100% profits to charity
Make a difference and stock your office with a premium tea, with purpose. A good brew is important, but so is sustainability too. That's why we're making small steps, that make a big difference – like making our tea bags from sugar cane, so they're compostable and biodegradable!

When you stock MOOD tea, we'll provide you with an education pack that you can use to show your people the impact they are having, each time they have a cuppa!
Download Collateral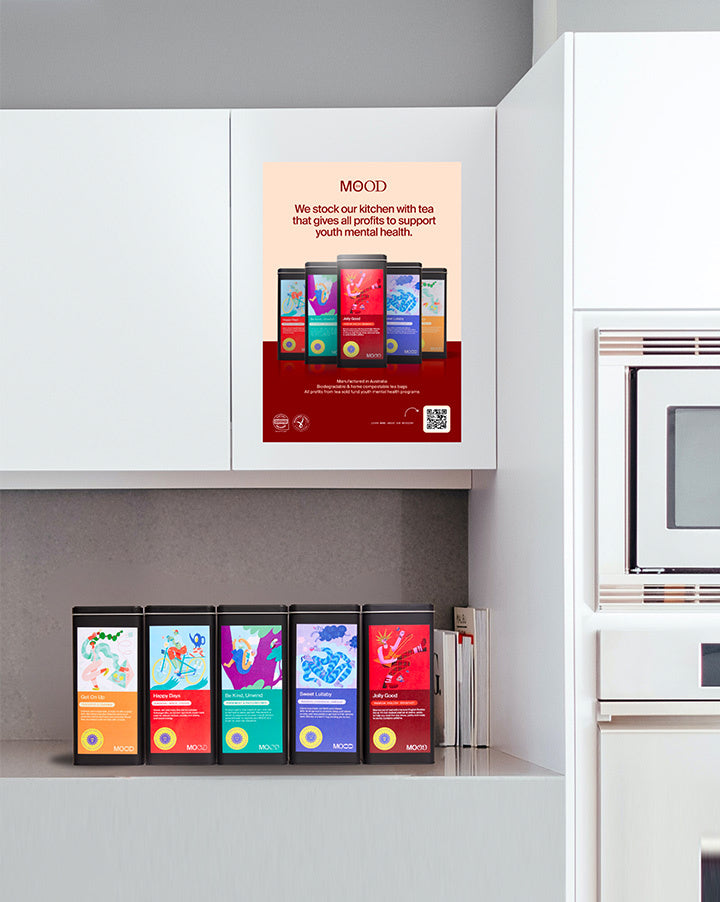 Browse our collections perfect for the office!
MOOD Herbal Tea Boxset
4x Tin bundles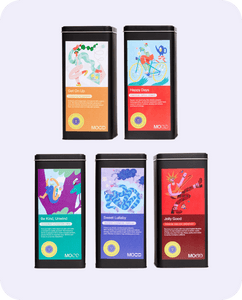 MOOD Ultimate Boxset
5x Tin bundles
Easily stock up your office with our full range
MOOD Ultimate Bundle
All of our classic tea blends
Get a taste of our most popular blends
MOOD can support your CSR initiatives.
Stocking our functional MOOD blends in your office has great benefits for your team and business. These are not limited to just your business as your support enables improved mental health and wellbeing outcomes in society.

Being a MOOD stocked office demonstrates your commitment to the wellbeing of your teams and promotes mental health advocacy while providing a supportive and inclusive environment.

Companies who invest in CSR initiatives have higher employee engagement and job satisfaction which drives both staff retention and profitability.

We invite you to join our other purpose lead businesses who support MOOD.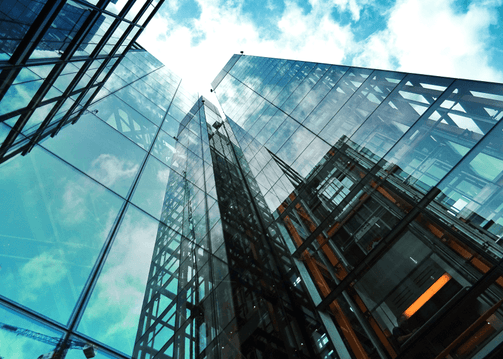 ESG Supplier
MOOD is a verified social enterprise, holding Social Traders Certification, enabling social procurement opportunities.

All of our products and programs are developed here in Australia. All of our teas are manufactured and packaged in Australia with all of our brews made from all natural ingredients. Our premium pyramid teabags are bio-degradeable and home compostable.

Your purchase of MOOD teas enables us to provide young people with mental health programs to support their wellbeing ensuring well and thriving communities around the country.
Why stock MOOD?
Your purchase funds mental health programs for young people in Australia.

All MOOD brews have been blended with ingredients known to have benefits to improve your mood and the teams' mood.
A tea-break facilitates conversations and improves connections.
Upskill your people
Our MOOD Mind offerings provide programs to support your workplace in accreditation, conversations, and self leadership. These programs can assist in upskilling your people to be more confident in supporting themselves and their colleagues. For more information on the MOOD Mind offerings, please reach out to hello@mood.org.au
Offices proudly stocking MOOD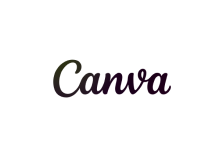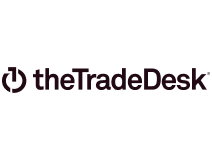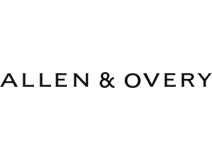 Sign up to keep up to date with all things MOOD.