The Spritzer To Jazz Up Any Occasion
Let us set the mood for your next gathering...
Are you looking to switch up drinks and try something different for your next picnic, BBQ or long lunch?  We have a refreshing spritzer idea that is easy to make and will bring the good vibes to any occasion.

Check out the recipe below, enjoy and #SipSelflessly.

Happy Days Apple Spritzer

Ingredients:
2 x MOOD Happy Days teabags
2 Cups x 100°C boiling water
1 x Green apple, cored and sliced thinly
1 x Lemon, thinly sliced wheels
1 x Lime, thinly sliced wheels
2 Cups x Soda Water
1 x Cup Ice
1 x handful mint

Method:
1. In a large jug, infuse tea bags in boiling water.
2. Leave for 10mins, then place in the fridge to chill.
3. Remove jug from fridge and add apples, lemon, lime and soda. Stir.
4.  Add ice cubes and garnish with mint to serve.
We'd love to see your MOOD spritzer creation, so remember to share on social and tag us @moodgoods.au and #SipSelflessly.

If you've run out of MOOD tea, you can shop our range now!


Our Favourite Spritzer Accompaniments 
Are you wondering what food you should accompany the Happy Days Apple Spritzer with? Well we've got a few recommendations that we'd love to share with you to help lift your Summer spread game.

1. Fruit Platter

What's better in the heat than sinking your teeth into a cold, juicy piece of watermelon. You can also mix it up with some grapes, peaches, nectarines, strawberries, dried fruit and nuts. This will give you a range of fresh flavours a burst of colour.

2. Sandwiches

Having food wrapped and ready to go not only allows you to prepare before your guests arrive, but enables easy transportation. There are so many many exciting sandwich options to choose from, below are a few of our go to picks.
Caprese - this sandwhich is fresh, tasty and easy to assemble. Paired with our Spritz, you'll feel like you've been transported to the coast of Italy.


Tomato, Basil and Artichoke - This one is handy to accompany with the Caprese, it has many of the same ingredients, however brings a different taste to the palette. How handy is that!


Grilled Feta and Roasted Pumpkin - Sweet from the pumpkin and salty from the feta, a great combination with a nice walnut crunch


3. Rice Paper Rolls with a twist

Fresh, easy and no you don't have to stick with generic rice paper roll recipes, you can have some fun with your ingredients. We recommend these Summer Rolls which are made featuring peaches, watermelon radish and cucumber...yum!


4. Cheese Board

Would it even be a picnic without a classic cheese board? If you need some inspiration or a little bit of help knowing what to include, you can check out this article. It will help you choose all the best ingredients for your cheese board.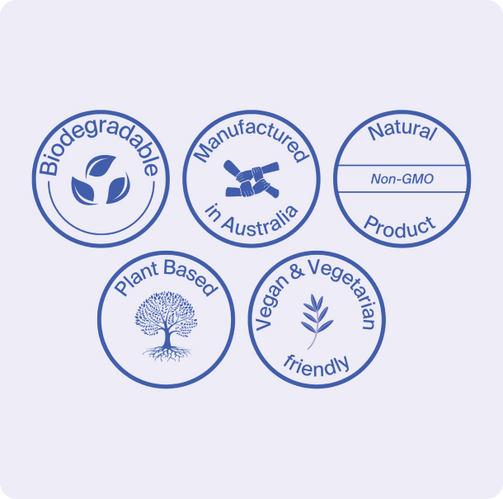 Never miss a MOOD. Save 10% with a handy subscription to your favourite blend. And feel good knowing you're making a regular contribution to help fight youth suicide.
When you shop MOOD, all profits go towards funding mental health projects and saving young lives.
Learn about our mission
Sign up for mental health tips, news and promotions